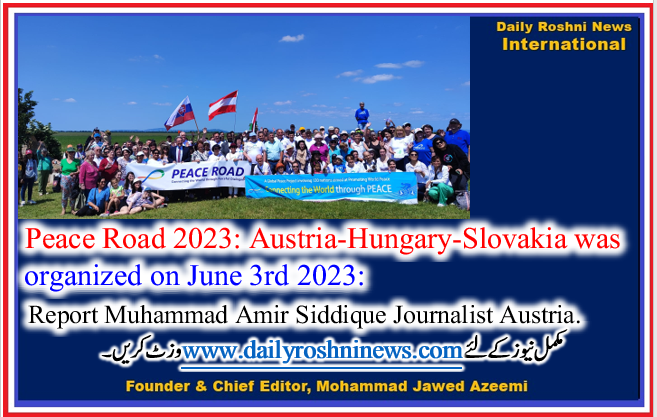 Peace Road 2023: Austria-Hungary-Slovakia was organized on June 3rd 2023:
Report Muhammad Amir Siddique Journalist Austria.
Peace Road 2023: Austria-Hungary-Slovakia was organized on June 3rd 2023 at the tri-border point between Deutsch Jahrndorf, Rajka and Čunovo with over 150 participants coming from Austria, Hungary Slovakia and the Czech Republic.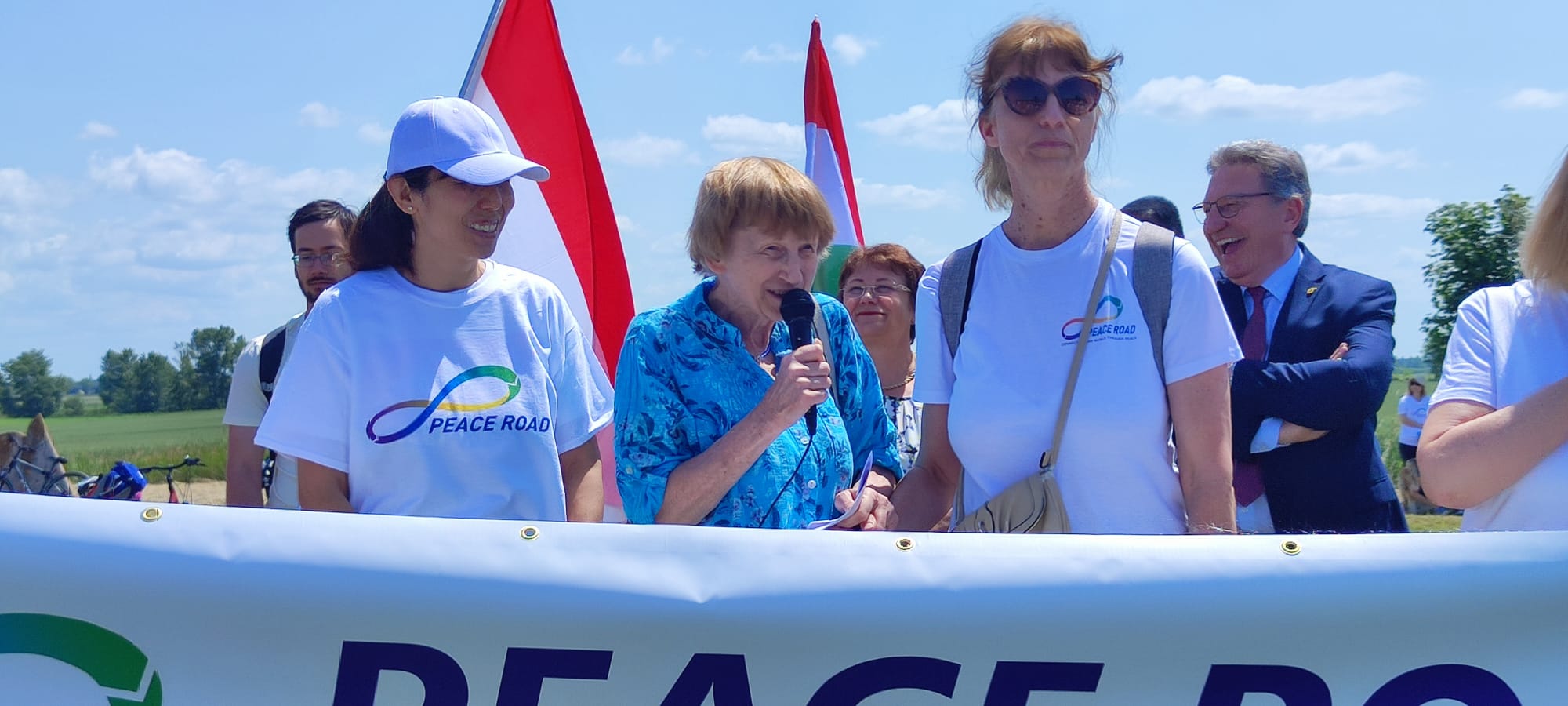 The ceremony started with the singing of the European anthem in the different languages following the music of Beethoven. After words of welcome by Elisabeth Cook, FFWP President of Austria, Mr. Peter Haider, UPF President of Austria gave the opening speech.
Then Ing. Gerhard Zapfl, Mayor of Nickelsdorf and Gabriela Ferenčáková Mayor of Čunovo addressed the audience. Mag. Barbara Grabner, UPF Slovakia spoke about "Peace Road meets Green belt".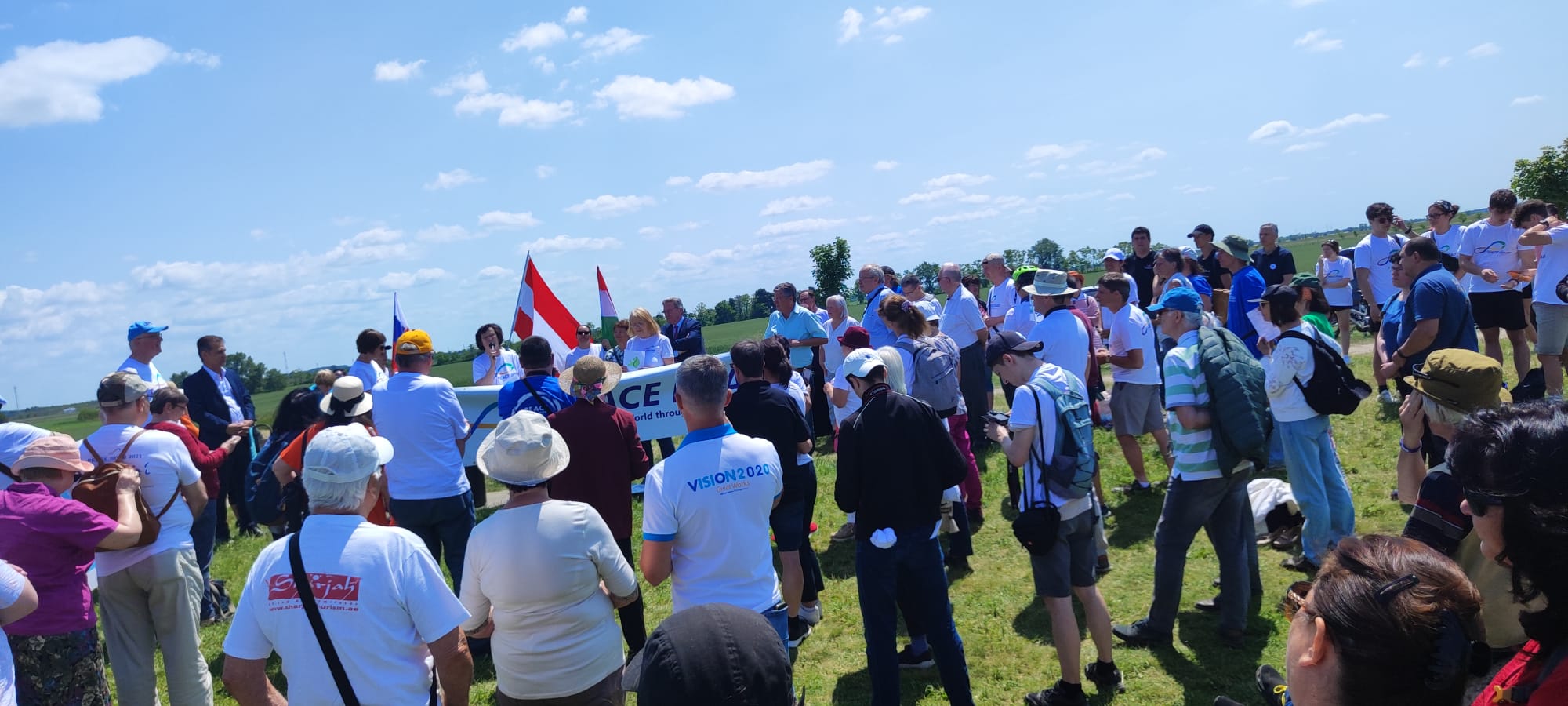 "United in Heart" was the topic of the Women's Federation for World Peace Presidents of Austria, Slovakia and Hungary. "Coming together as Youth for Peace" was the contribution of the Youth and Students for Peace Presidents of Austria and Hungary. They represented the other organizers of the event.
The event concluded with a picnic at "Aranykárász" camping in Rajka, Hungary, about 8 km from the tri-border point.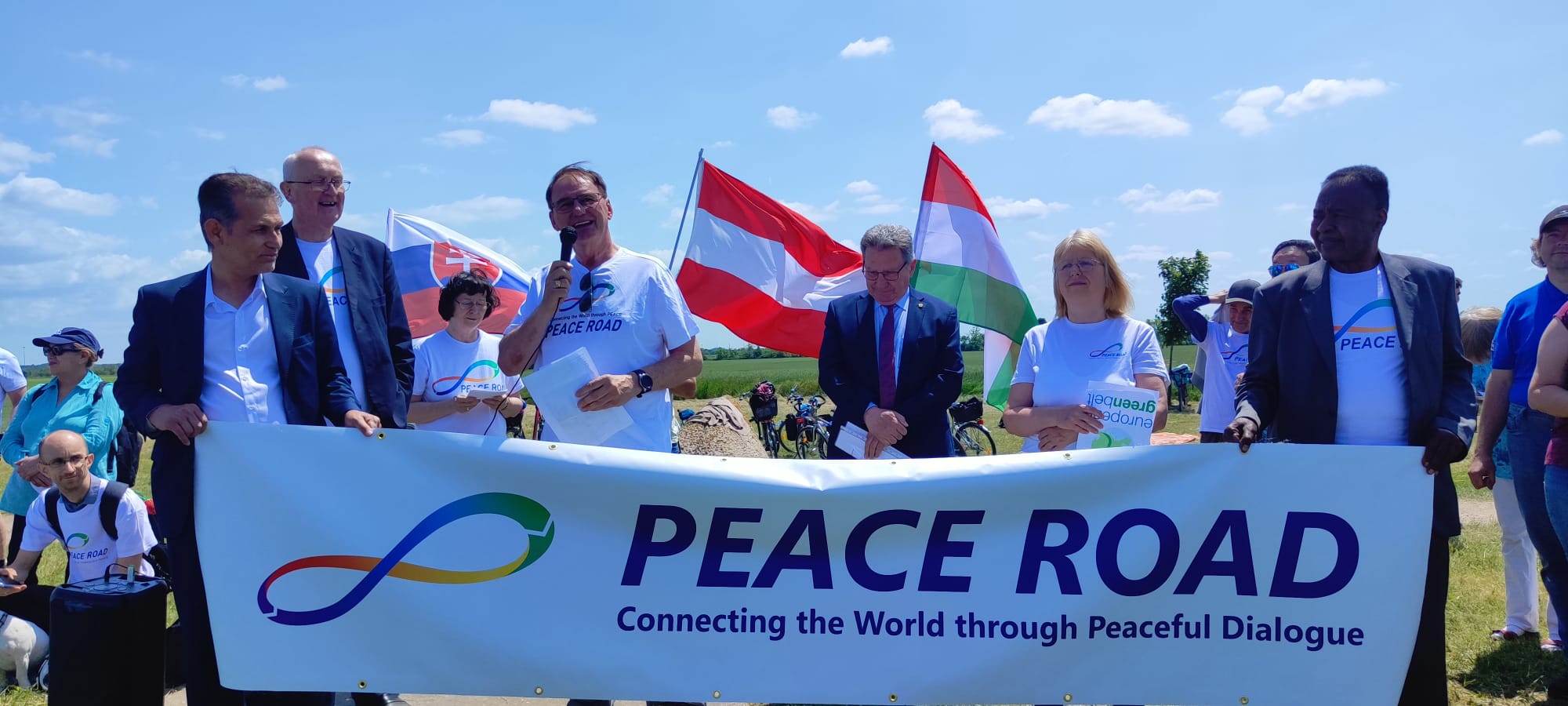 The Peace Road is a global goodwill project of the Universal Peace Federation. The project dates back to 1981, when the late Rev. Dr. Sun Myung Moon, our founder, proposed in a conference on the Unity of Sciences an international highway that will physically connect all people of the world. The Peace Road initiative promotes two projects in particular: an undersea tunnel between Korea and Japan, and the Bering Strait Project to connect Alaska and Siberia.
The founders vision and desire was the peaceful reunification of Korea, which is surrounded by the competing superpowers of the world: USA, China, Russia and Japan. Only when the world is connected peacefully Korea can be reunited.